Modern Greenhouse System Solutions
About us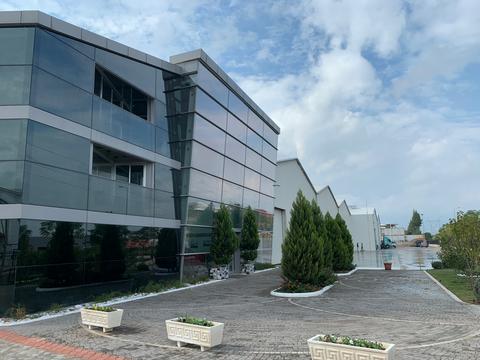 SERATEK is a company providing
TOTAL GREENHOUSE SOLUTIONS
from one hand since established in 2003, by supplying modern greenhouse systems such as Greenhouse Constructions, Irrigation, Heating and Climate Control Systems suitable for all kinds of climate conditions at home and abroad .
After being analyzed according to International Norms and Standards, statistical climate data and construction specifications of project location; all our projects are designed and manufactured at our Factory located in Antalya Industrial Zone
SERATEK provides
Stable Greenhouse Systems
composed of products that are fully compatible with each other, with its accumulated agricultural and technological know-how, human and machine power, use of always best raw material and equipment that are supplied from his domestic and international partners .
SERATEK, producing hydroponic tomatoes for many years in his own facility and having horticultural experience, may also look at agricultural facts with the eyes of the growers.
Thanks to our practical experience, you are at the correct address to get support in every step of the technological greenhouse investment and production network from selection of project location to growing and marketing

Welcome …
Working Principles & Projects
Seratek, which is always on the principle of using the best quality in raw material and equipment supply, is not only a Greenhouse Construction production company, but also the producer of greenhouse heating, irrigation, automation and other modern greenhouse systems with their engineering calculations and projecting. In this sense, Seratek has provided Horticultural Greenhouses and Nurseries over 300 hectares domestically in İzmir, Aydın, Denizli, Afyon, Antalya, Mersin and Burdur, as well as internationally in Russian Federation, Turkmenistan, Chechnya, Azerbaijan and Netherlands.